We're fully operational and here to support your trucking & warehousing needs during this time. Contact us today for a quote.
Have a tight timeline? Need to move oversized items? Want your goods stored for days or weeks? We're flexible. We work with your schedule to get your goods where they need to be.
Any trucking company can move your goods. But at Bridgetown Trucking, we help you move and store your goods more efficiently and cost effectively by customizing our services and schedules to meet your needs.
We've earned our reputation for reliability, integrity, and outstanding customer service throughout Oregon and Washington, and the St. Louis, Missouri area.
Trucking Services
Fortune 500 companies in the Pacific Northwest and Midwest rely on Bridgetown Trucking for fast and professional dedicated trucking, flatbed trucking, container transport, and much more. Whatever you need to move, we work with you to get your items to their destination safely and on time.
At Bridgetown Trucking, we:
Operate the most up-to-date fleet of tractor trailers in the business
Hire the best drivers in the industry
Partner with leading transportation providers in the country to deliver end-to-end transport
You can trust Bridgetown Trucking to handle all your trucking needs. Interested in working with us? Give us a call to learn more about how our trucking services can help you.
Warehousing Services
In addition to transportation, we offer short- and long-term storage options, efficient order fulfillment services, detailed inventory accountability, and more. Bridgetown Trucking operates 200,000 sq. ft. of storage space across multiple warehouse facilities.
All of our facilities in Portland and St. Louis are equipped with the highest level of security for your goods, including:
24/7 state-of-the-art video monitoring with 30+ day retention
Cell connected security systems
 Patrolled yards
With Bridgetown Trucking, you always know your goods are in a safe, secure environment.
Let us handle all your warehousing needs. Learn more about how we can help you.
Bridgetown Trucking has provided diverse, dependable trucking and warehousing services since 1999.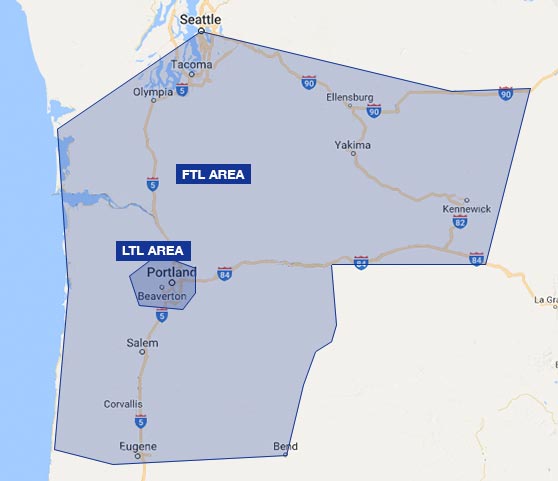 Our Portland, OR location offers line hauls throughout Oregon and Washington. For full truck loads, our service area includes the coast to Eugene, Seattle, or Bend, for example.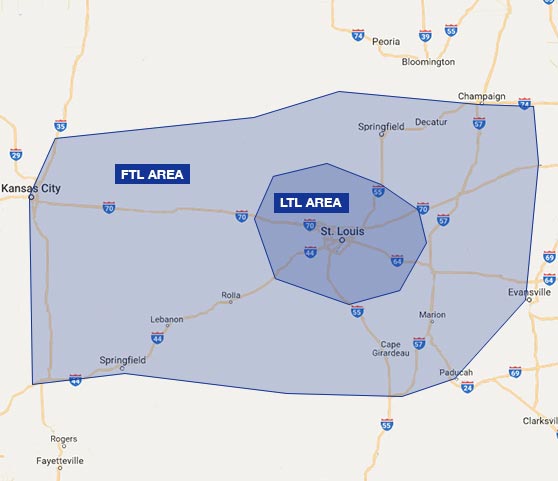 Our Midwest location offers line hauls in and around the greater St. Louis, MO area, from Columbia, MO to Evansville, IN or from Peoria, IL to Springfield, MO.
NOT SURE WHICH SOLUTION FITS YOUR BUSINESS NEEDS?