Do you need to transport goods that won't fit into a regular trailer? You've come to the right place. Flatbed trucking is a great solution for very large, heavy, or unconventionally shaped items. Here's why.
Moving goods via flatbed freight involves a flat, level trailer with no sides or overhead cover. The simple shape allows for the transport of goods that can't be contained in a regular trailer due to some combination of their size, weight, and dimensions.
Benefits of Flatbed Freight Shipping
Flatbed trucking is ideal for moving items that:
Require special handling, loading, and/or unloading procedures
Need to be loaded onto the trailer from the side
Require two lift trucks or even cranes for loading and unloading
A few common examples include pallet racking beams and shelving, specially crafted steel beams, extruded beams, extruded wiring, and other large specialty items.
We've been successfully moving flatbed loads for nearly 20 years.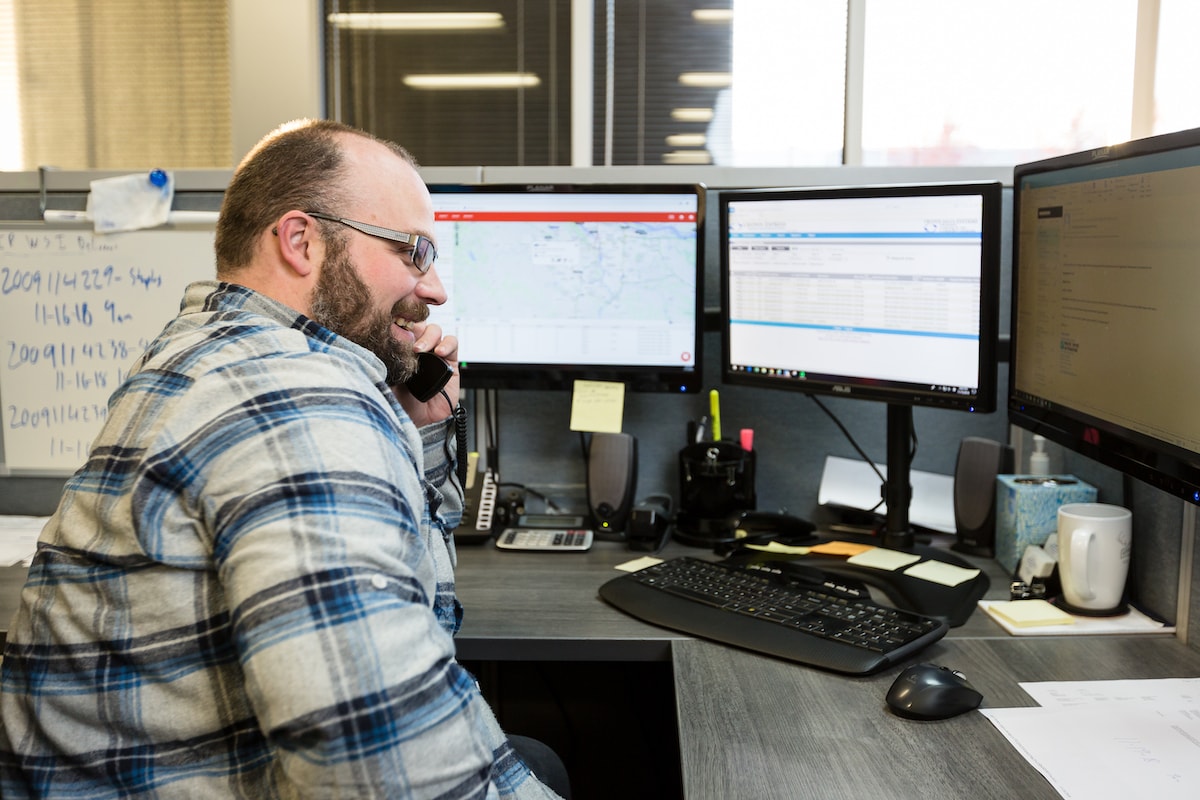 At Bridgetown Trucking, we're experts when it comes to safely loading, transporting, and unloading even the heaviest and most difficult to move items. We use only the best quality trucks and equipment to handle and move your goods and materials.
In addition to proper equipment, safely transporting large and heavy goods requires an experienced driver who knows how to navigate highways, backroads, and city streets with an oversized load in tow. That's why we hire only the best and most highly skilled drivers in both our Northwest and Midwest locations.
Our employees care about getting the job done right, and they're always willing to go the extra mile to meet and exceed your expectations.
Flatbed Trucking in Portland, Oregon
At Bridgetown Trucking, we move flatbed freight throughout Oregon and Washington. Our Pacific Northwest operations are based out of Portland, OR, but our service area includes major cities like Seattle, Tri Cities (Richland, Kennewick, and Pasco in Washington State), Eugene, Salem, and many more.
For a full truck load, our Pacific Northwest service area extends all the way from the coast to cities like Seattle and Eugene, and all the way down to Bend, Oregon.
We pride ourselves on our ability to shape our services to fit your needs. If you want to move large, specialty items within our service area, we'll work with your schedule to get them where they need to be.
Flatbed Trucking in St. Louis, Missouri
At our Midwest location, we offer flatbed services in and around the greater St. Louis, MO area, from Columbia, MO to Evansville, IN or from Peoria, IL to Springfield, MO.,  if it's a full truck load.
Just like at our Portland location, we are well known in the St. Louis area for our willingness to work with our clients to find services and schedules that meet their specific needs. If you have struggled in the past to find a trucking company flexible enough to accommodate your particular needs, we can help.
Request a Flatbed Trucking Quote
We provide customized quotes for flatbed trucking services on a per-job basis. Because we're often transporting oversized and heavy items, these shipments require more knowledge of the origination and destination surroundings than most other trucking services, so costs can vary.
Whatever goods you need to move, we'll work with you to get them safely to their final destination on time. Are you ready to find out how Bridgetown Trucking can help you?
Get in touch to request a quote.
Trucking Services Inquiry Form
Your business is very important to us.  Please provide us with as much information as you can about the services you desire.
We will contact you within 24 hours from receipt of your request during normal business hours.  Thank you for contacting us.