Pickup & Delivery Services for Air Freight
How Air Freight Trucking Retrieval and Delivery Works
Air freight shipping Pickup & Delivery, or Cartage is often the best option for just-in-time deliveries, perishables, emergency situations, and many other circumstances where time is an issue. That's why you need an air freight company you can trust to transport goods to and from the airport safely, secure, and quickly.
National and international freight forwarders, manufacturers, and other goods providers rely on Bridgetown Trucking to:
Retrieve goods at the airport from the air cargo provider and deliver them to a customer site or other facility
Deliver manufactured goods to the airport for export or domestic transport
Store both raw and finished goods safely and securely at our TSA and CBP compliant facilities 
Keep reading to learn more about how Bridgetown Trucking can help all your air freight shipments go smoothly.
Our TSA & CBP Compliant Services
We offer the highest level of security for our clients' products and goods. Our Customs bonded facilities meet Customs and Border Protection (CBP) and Transportation Security Administration (TSA) compliance standards. To ensure that our clients' air cargo is kept in a safe and secure environment, each of our facilities is equipped with:
24/7 state-of-the-art video monitoring with 30+ day retention
Cell connected security systems
Patrolled yards
All of our employees are TSA certified with Security Threat Assessment (STA) numbers. Plus, our drivers are some of the most trusted in the industry. Our employees' satisfaction and well-being is a central pillar of our business model. Our long-standing reputation of taking security seriously and treating our employees well allows us to hire only the best drivers, so you know your cargo is in good hands every step of the way.
Warehouse Facilities Near the Airport
Bridgetown Trucking has two main service areas: one based in Portland, OR and the other is based in Hazelwood, MO near St. Louis. We're proud to offer high-quality airport trucking pick-up and delivery service, and warehousing services at both our Northwest and Midwest locations.
Our Portland, OR Location: Bridgetown Trucking operates multiple facilities (165,000 sq. ft. total) located near the Portland International Airport (PDX).  We provide air freight pickup and delivery throughout the Portland metro area. From Forest Grove to Troutdale, and Vancouver to Wilsonville.
Our Midwest Location: We operate a 30,000 sq. ft. multi-purpose warehouse facility in Hazelwood, MO near St. Louis. Our facility is conveniently located just 3 miles from the airport (STL) and close to distribution and manufacturing to ensure fast delivery of time-sensitive cargo.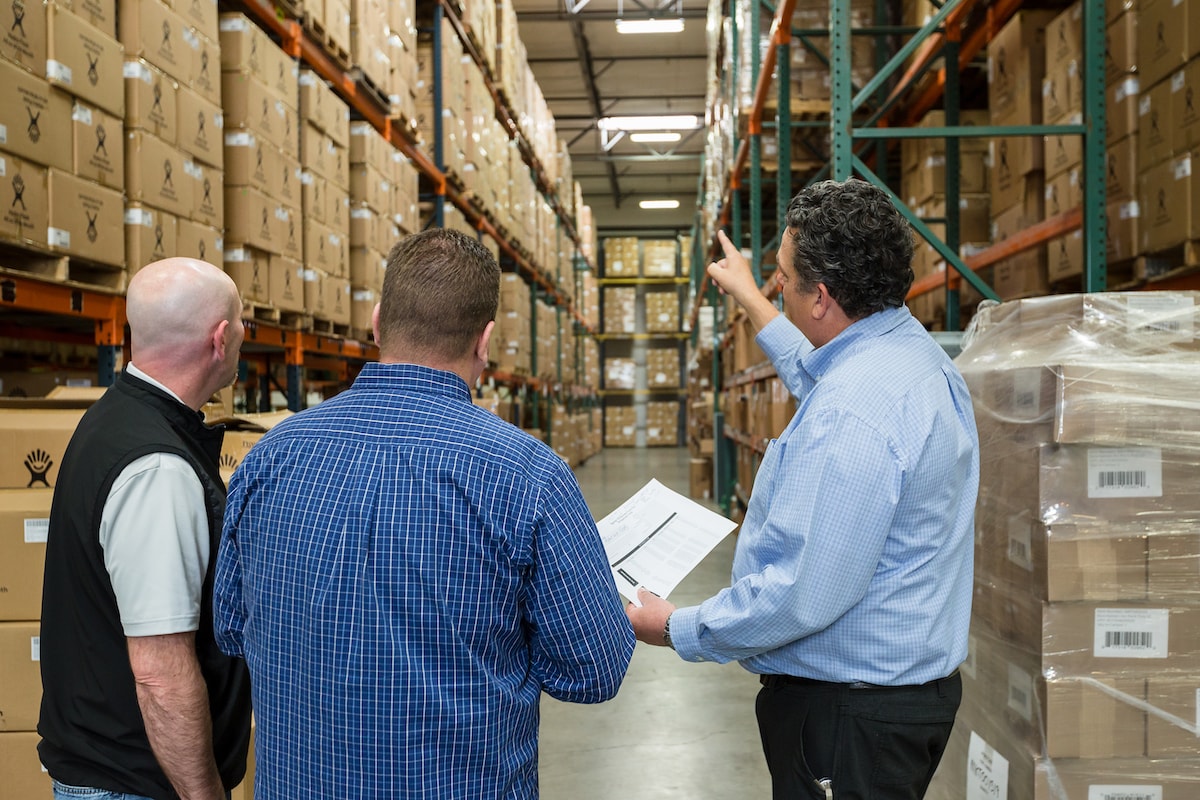 Who We Can Help
Air freight shipping can be complicated. That's why most companies rely on a freight broker or freight forwarder to coordinate the transport of goods, including making pickup and delivery arrangements with a local trucking company like us. Freight forwarders have the industry knowledge and expertise to coordinate those critical just-in-time deliveries (JIT), time and temperature sensitive perishables shipments, and other expedited shipments.
Think of Bridgetown Trucking as your local leg. We work closely with freight forwarders, both international and domestic, to make sure that goods get from point A to point B safely, secure, and on time.
We have the experience to get the job done.
At Bridgetown Trucking, we have close to two decades of experience moving materials for Fortune 500 companies and smaller businesses alike. As a result, we have established high operating standards that freight brokers and freight forwarders are accustomed to rely on.
The bottom line? We care about getting the job done right. Our focus has always been on "Providing real Solutions" for our clients and their customers. Integrity and great customer service are at the core of our business.
Get a Quote for Air Freight Services
Are you looking for reliable and secure air freight trucking service to retrieve and deliver your air-freight cargo in the Portland, OR or St. Louis, MO area?
Get in touch to request a quote or to learn more about how Bridgetown Trucking can help you.
Trucking Services Inquiry Form
Your business is very important to us.  Please provide us with as much information as you can about the services you desire.
We will contact you within 24 hours from receipt of your request during normal business hours.  Thank you for contacting us.