Cross Dock Warehouse Services
Cross docking and transloading are essential components of the warehousing and logistics industry. Cross docking is the process of moving in-tact pallets and/or freight from one truck or container to another. Transloading services involve re-palletizing goods and transferring them between two or more trailers or shipping containers. 
These services are required any time your goods need to be physically moved from one vehicle or container to another.
Our Transload Services in Portland & St. Louis
Bridgetown Enterprises has been providing efficient and reliable transloading solutions for freight of all types since 1999. We can handle even the most complicated transloading processes, such as moving oversized items that require side-loading onto a flatbed trailer.
Our first-class transloading warehouse services are just one part of our comprehensive storage, transportation, and distribution service offerings. We're here to take the pressure of complex logistics off your plate by offering flexible, convenient, and reliable solutions to meet your specific needs.
How Transloading Works
A simple transloading process may look something like this:
Goods arrive on truck A

and are offloaded onto a dock area.

Goods are re-organized and re-palletized according to their specifications, delivery schedules, and final destinations.

Goods are reloaded from the dock area onto truck B

(and additional trucks, if needed) for further transportation.
Transloading requires expert knowledge and skills, and it can be a complex process depending on:
The particular weight and dimensions of the

freight

The variety of goods involved

The number and quantity of different SKUS

The pallet dimension restrictions

The number of separate destinations

to which the items will be shipped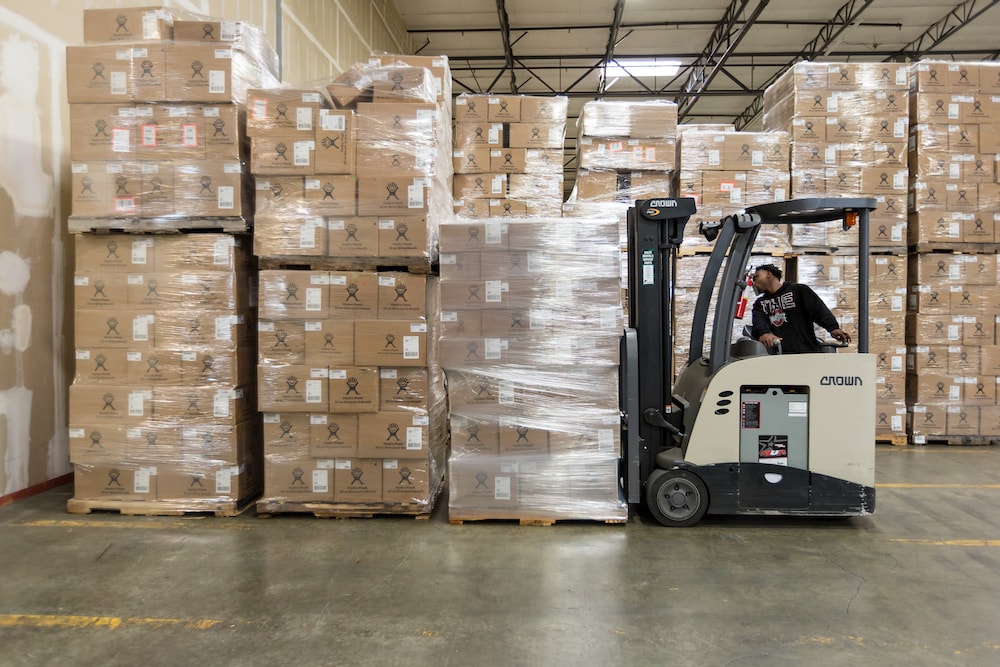 At Bridgetown Enterprises, our transloading process is organized and streamlined. With over two decades of experience, we have the accumulated knowledge, skill, and expertise to handle even the most difficult transloading operations, which may include very heavy or delicate items or the use of multiple trailers, containers, and shipping destinations.
Devanning and Consolidation
In some cases, transloading can include the devanning of ocean freight shipping containers. In other words, we may need to unload a container's contents and segregate it onto various pallets, which can then be loaded onto trailers for final transport and delivery. For example, if you have a large container of imported goods scheduled to arrive via ocean freight in Portland, OR, our logistics experts can separate the contents of your container into smaller loads for transport to a variety of separate destinations.
The devanning process also commonly works in reverse, through a process of consolidation. This happens when multiple smaller shipments arrive at the dock and must be loaded onto a single unit for shipment to their next destination. 
Whether you need devanning or consolidation services – or a combination of the two – Bridgetown Enterprises has the skills, experience, and organization to get the job done right.
Our Cross Dock Facilities
Cross Docking intact pallets or freight can sometimes be completed immediately upon the arrival of a shipment at the dock. However, in other cases goods may need to be stored for a few days before being reloaded for further transport. In either case, our sophisticated warehouse facilities in the Midwest and Pacific Northwest are fully equipped for efficient cross docking and safe, secure storage.
Our cross docking warehouse facilities are conveniently located in close proximity to local airports and major ports:
Our

Portland, OR Location

: Bridgetown Enterprises operates multiple facilities (285,000

sq. ft.

total) within 3 miles of Portland International Airport.

Our

St. Louis, MO Location

: We operate

a

72,000

sq. ft.

multi-purpose warehouse facility in Hazelwood, MO just 3 miles from the STL airport, which serves the greater St. Louis area.
Our facilities are protected by the highest level of security, equipped with cell-connected security systems, 24/7 state-of-the-art video monitoring with 30+ day retention, and patrolled yards.
Are you importing goods from overseas? Processing and handling shipments from abroad is one of our specialties. Bridgetown Enterprises' facilities meet Customs bonded and Transportation Security Administration (TSA) compliance standards. We can receive, transload, cross dock, store, and deliver your imported goods quickly and securely while meeting all regulatory requirements.
Whether we load your goods immediately or store them in our state-of-the-art warehouses for a few days, you can rest assured that your freight is safe and secure with Bridgetown Enterprises.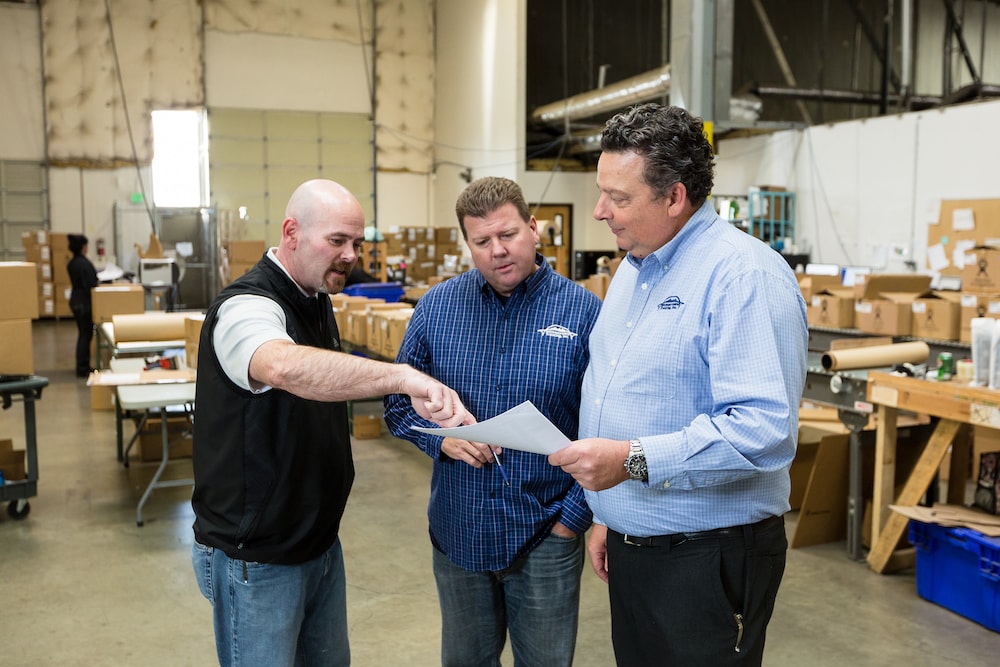 Integrated, Specialized Drayage Services
Our logistics experts are skilled and experienced in all aspects of transporting, storing, and handling your goods. Not only can we manage the cross-docking and transloading processes you need, but we can also pick up your shipping-container or bulk freight from local ports and transport your goods to our warehouses quickly and efficiently.
Get a Customized Quote for Transloading Services
The cost of transloading services depends on time constraints, the number of units, the number of pallets, and whether we load your goods immediately or store them temporarily at one of our facilities.
Bridgetown Enterprises was built on reliability and exceptional service. We're proud of our reputation for flexibility and integrity, and we're committed to accommodating your unique requirements and schedule.
Whatever your situation, we can work with your timeline to fulfill all your transloading needs.