Bonded Warehouse & Transportation Services
Why Do You Need Customs Bonded Services?
In order to import and transport certain goods, you need to work with a company who offers Customs bonded services. Here's why:
Imported freight often requires inspection and release by the US Customs office before it can be transported to its destination. It would be impossible for US Customs officials to wait at the offloading point to inspect and process the paperwork onsite for every imported good.  Instead, they work together with transportation and warehousing operators who can receive and hold the imports until they have been inspected and released for delivery.
How it works:
A trucking company retrieves imported goods and transports them to an approved US Customs bonded warehouse facility.
The US Customs office approves the goods for release. (This is often done electronically, rather than via physical inspection, which speeds up the process.)
The trucking company delivers the goods to their owner or trustee. 
In short, moving certain imported goods means you need to use a Customs bonded facility and a Customs bonded trucking company.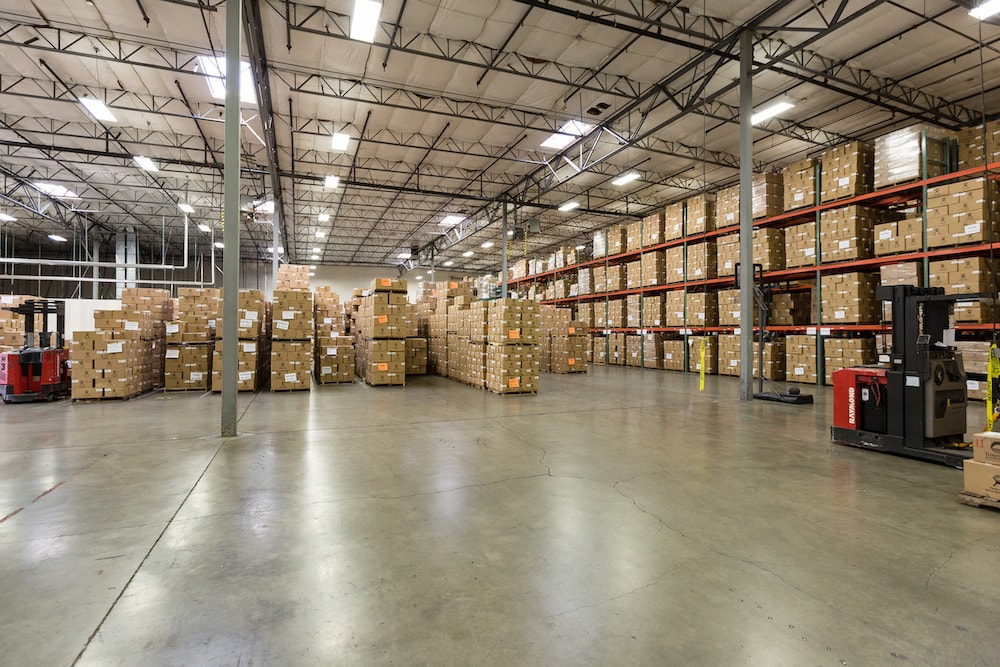 At Bridgetown Trucking, we do both. Our warehouse facilities and our trucking services are Customs bonded. If you need to move imported goods, we can make sure they get inspected, released, and transported quickly and efficiently.
Our Customs Bonded Warehouse in Portland
At Bridgetown Trucking, we operate facilities with a total of 165,000 sq. ft. conveniently located near the Portland International Airport. Our facilities are secure and meet Customs bonded and Transportation Security Administration (TSA) compliance standards.
But what exactly makes a facility Customs bonded?
A facility can only become an approved Customs bonded provider if it meets all of the following criteria:
The operator of the facility must be approved by the US Customs office after submitting an application.
The facility must establish an area strictly for the use of holding and protecting goods.
The facility must prove both operational and financial integrity. 
At Bridgetown Trucking, we not only meet these criteria; we also go above and beyond to provide excellent service to our clients. We can even hold your goods for you on a short or long-term basis at our warehouse facilities. Plus, all of our employees are TSA certified with Security Threat Assessment (STA) numbers.
To ensure that your goods are kept in a safe, secure environment, all of our facilities are equipped with:
24/7 state of the art video monitoring with 30+ day retention
Cell connected security systems
Patrolled yards
We provide the absolute highest level of security for our clients' products and goods.
Our Bonded Transportation Services
In addition to our warehouse facilities, we are proud to provide Customs bonded trucking and delivery services. Our Pacific Northwest location offers line hauls (routes from city to city) throughout Oregon and Washington. We can transport shipments of any size, including FTL (full truck load) and LTL (less than truck load) shipments.
For a full truck load, our service area extends all the way from the coast to cities like Seattle, Eugene, and all the way down to Bend, Oregon.
Our trucks cover more than 4,000 miles per day, and we regularly transport goods to major cities like:
Seattle
Portland
Tri Cities (Richland, Kennewick, and Pasco in Washington State)
Eugene
 Salem
 and many more
You can trust Bridgetown Trucking to handle all your imported goods from the moment they arrive on US soil until we finish driving them to their final destination.
Import Your Goods with the help of Bridgetown Trucking
At Bridgetown Trucking, we've spent nearly 20 years building a reputation for efficiency, integrity, and flexibility when it comes to meeting our clients' needs.
Are you ready to learn more about how our Customs bonded services can help you import your goods safely and efficiently?