Warehouse Logistics & Management in Portland & St. Louis
We are a full-service transportation and warehouse provider in the Midwest and Pacific Northwest, serving businesses of all sizes across diverse industries. In addition to our comprehensive transportation solutions, Bridgetown offers reliable, flexible warehousing and distribution services, including short- and long-term storage, efficient order-fulfillment, detailed inventory accountability, food grade capabilities and more. 
You can count on Bridgetown Enterprises for all your warehousing needs. We operate 285,000 sq. ft. in Portland and 72,000 sq. ft in St. Louis for a total of 357,000 sq. ft. Our expansive locations are equipped with the highest level of security to ensure the protection of your goods at all times, including:
24/7 state-of-the-art video monitoring with 30+ day retention

Cell-connected security systems

Patrolled yards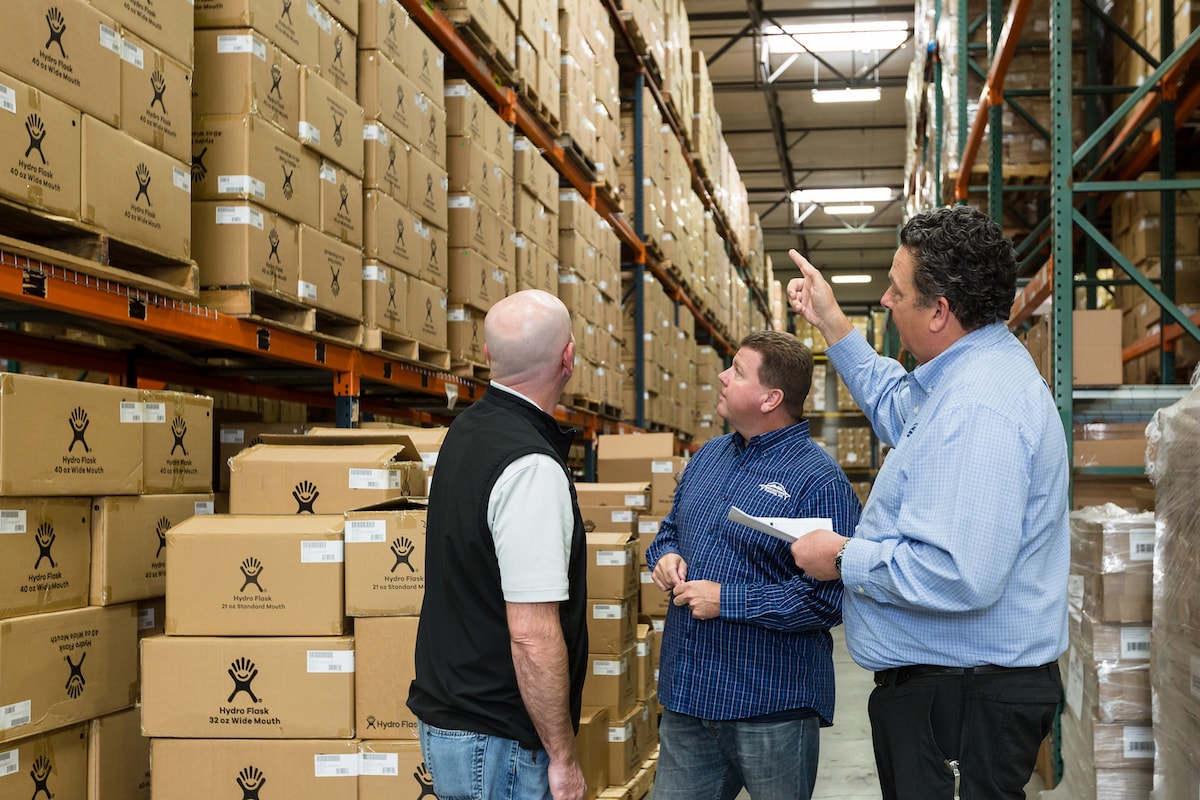 Our comprehensive warehousing and freight transport solutions also include specialized drayage-to-warehouse services that are flexible and efficient. We can pick up your shipping-container or bulk freight upon its arrival at a local port or terminal and transport it back to our secure warehouse.
We've been in business for over 23 years, serving local companies with integrity and unmatched customer service. You can count on Bridgetown Enterprises for all your logistics needs, and you can rest assured that your goods are in safe hands with our incredible team. Learn more about how we can help you.
Storage & Distribution
From secure short- and long-term warehousing, to integrated order fulfillment, to reliable inventory accountability, we can fulfill all your storage and distribution needs at our secure Portland and St. Louis facilities.
Transloading Services
Our experienced warehouse experts know how to safely and efficiently transfer your goods to and from trailers and shipping containers. We can also unload and segregate shipping-container contents onto multiple pallets to ensure streamlined, cost-effective shipping and transportation.
Customs Bonded Warehouse
At Bridgetown, our warehouse facilities and trucking services are Customs bonded. We not only meet the standard criteria for a Customs bonded warehouse, but we go above and beyond to ensure your imported goods are inspected, released, and transported successfully and efficiently each and every time.
Food Grade Warehousing
Our food storage warehouses meet the highest standards of cleanliness, security, and efficiency. We offer comprehensive solutions for your food storage, logistics, and distribution needs. Store non-perishables, raw materials for manufacturing, and finished products at our licensed food-grade warehouse facilities.