By now, almost everyone has heard about the supply chain crisis that's being felt around the globe. An estimated 94% of Fortune 1000 companies are experiencing supply chain disruptions as a result of the COVID-19 pandemic. Smaller businesses are also hurting. As a result, 55% of companies have plans to downgrade their growth outlooks (or have already done so).
This crisis has impacted nearly every industry across the global economy, and nearly all of these industries rely on transportation and logistics to keep their operations running smoothly. The causes behind the supply chain crisis are multifaceted, and there is no one-size-fits-all solution. However, the outlook isn't all bleak. By making smart, careful actions, supply chain leaders have the opportunity to turn complex disruption into lasting, transformative change.
Keep reading to learn more about the supply chain crisis and what can be done in 2022 to decrease logistics costs and get back on track!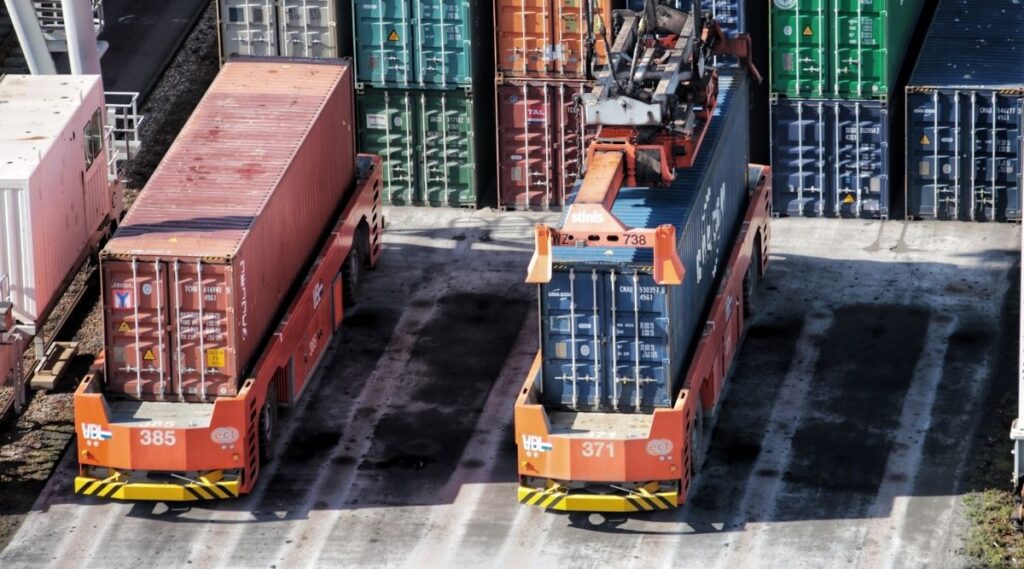 What is Behind the Supply Chain Crisis?
Consumers have just recently begun to feel the impact of a long-brewing supply chain crisis that has been impacting nearly every corner of the global economy. It's widely accepted that the COVID-19 pandemic – and reactions from governments and corporations around the world, such as work-from-home orders, school closures, and lockdowns – was a major initiator of supply chain problems. 
But that's not the only cause. Even before the first COVID-19 lockdown, there were signs of trouble. Labor shortages, inadequate infrastructure, and exploding consumer demand were already putting pressure on supply chains around the world. Lockdowns and COVID outbreaks caused further disruption in supply chain processes, leading to raw materials shortages, equipment shortages, factory closures, lack of truck drivers, port congestion, and the list goes on.
This complicated web of supply chain issues, combined with increasingly high demand for consumer goods, has finally reached its boiling point. Consumers themselves are beginning to feel the impact of the supply chain crisis when they go to the store or go online to purchase finished products.
Impacts on the Trucking Industry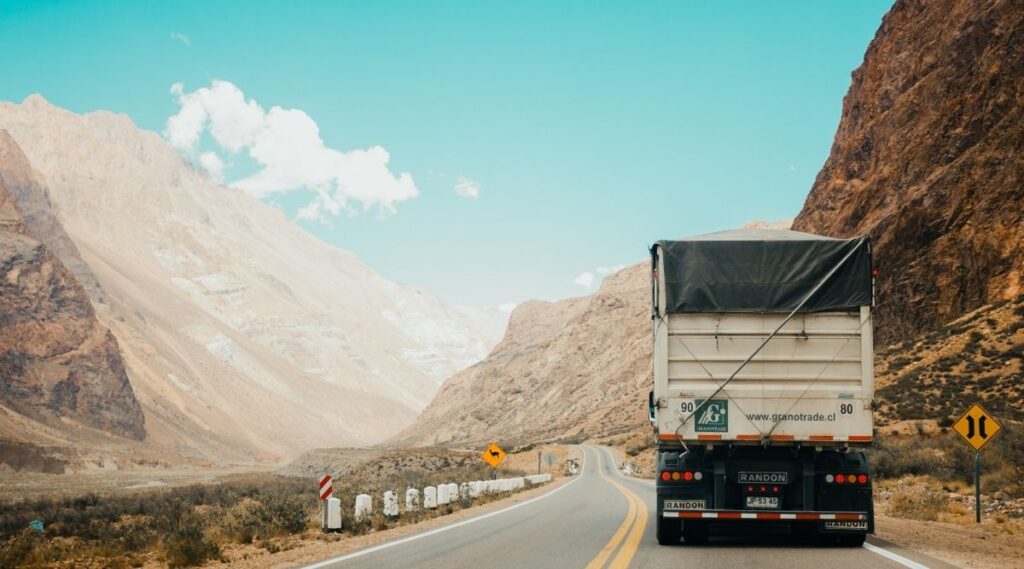 It's no surprise that the widespread supply chain crisis has affected trucking in fundamental ways. Just about every industry relies on trucking to some extent. Businesses and individuals depend on deliveries by truck, and this dependence goes far beyond daily consumerism. Our ability to access food, electronics, building supplies, medications, health supplies, vehicle parts, and many other essential goods is dependent on trucking.
The supply chain shortage combined with the recent sudden sharp increase in consumer demand has left trucking companies between a rock and a hard place. Let's take a look at some of the ways the supply chain crisis has impacted trucking.
Truck Driver Shortages
Truck drivers have long been the unsung heroes of the American economy. According to the U.S. Census Bureau, being a truck driver is the most common job in 29 of the 50 states. They work day in and day out, keeping businesses on track to meet their deadlines, delivering goods to customers, and getting freight where it needs to go.
Throughout the pandemic and supply chain crisis, truck drivers have been in high demand, and there simply aren't enough qualified drivers to meet this demand. The future of the trucking industry relies on hardworking and capable drivers. The current truck driver shortage limits freight-transport providers' ability to serve their customers. In order to get the supply chain moving again, we need to encourage more skilled people to enter the profession.
Equipment Shortages
Congestion at California ports and other ports around the world has caused tremendous delays in the supply chain, with ships sitting idle offshore waiting to unload their cargo. Containers sit for too long on the docs before they can be loaded and transported by truck or rail. The primary cause of this port congestion is a shortage of equipment like chassis and shipping containers.
The supply chain running smoothly depends on 1) people and 2) equipment. If either is in short supply, delays and logistics costs increase. With labor shortages and equipment shortages disrupting operations at ports, it's no wonder we're seeing congestion and inefficiency.
Government & Corporate Reactions to the COVID-19 Pandemic
Transportation professionals have been on the front lines of the pandemic since the beginning. In the earliest days of the COVID crisis – even during lockdowns – truck drivers and warehouse workers were going out to work, putting themselves in harm's way to ensure people stayed fed, had the equipment they needed to work from home, and had the school and medical supplies they needed to get through the pandemic. 
They adapted to changing government rules and regulations around pickups, deliveries, and handling. They dealt with customers' new COVID policies and requirements. The constant change has put significant strain on truck drivers and trucking companies as they attempt to continuously adapt.
Increased Consumer Demand
The labor and equipment shortages would be difficult enough to navigate without the added pressure of increased consumer demand. Unfortunately, the trucking industry is dealing with both. More and more people are now working from home, moving to new cities, remodeling their homes, and taking up new hobbies. Consumer demand has exploded in recent months, and the supply chain is struggling to meet this demand.
How to Cut Logistics Costs & Get the Supply Chain Back on Track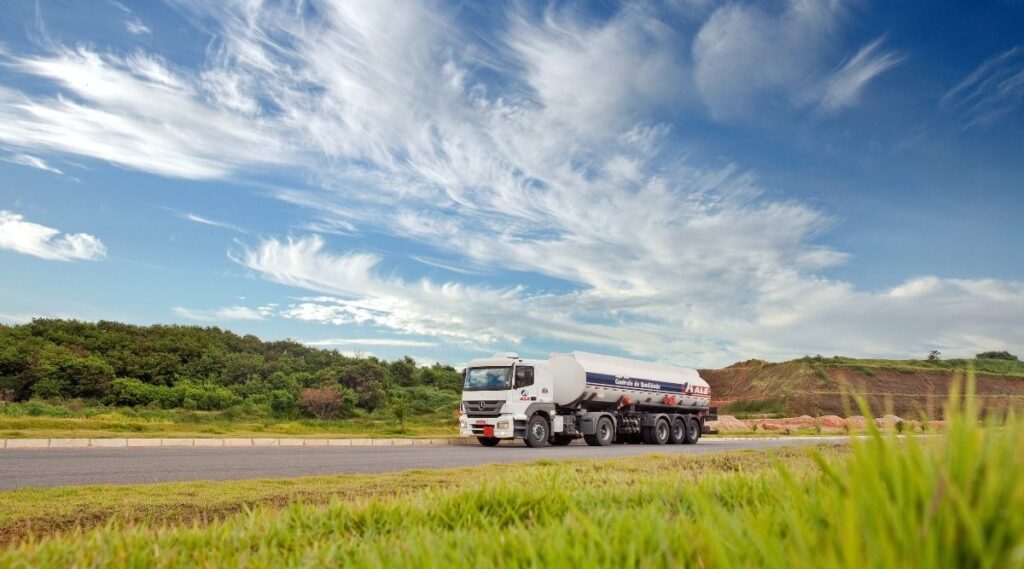 The key to overcoming the challenges we face is to lean out the entire supply chain by reducing unnecessary costs, streamlining transportation, minimizing delays, and utilizing technology wherever possible.
Here are some proven strategies that will help reduce logistics costs to minimize supply chain issues:
1. Minimize Distances & Travel Times
If most of your customers live in California and Nevada but your warehouses are in Florida, you're wasting valuable time, money, and resources each year on transportation. A far better strategy would be to outsource your warehousing and fulfillment to a company on the West Coast that can ship your products directly to your customers more quickly and cost-effectively.
2. Consolidate Shipments
With the constant delays and shortages plaguing supply chains, consolidating your shipments can save you substantially on logistics costs. If you're sending partial shipments to the same location every week, consider consolidating these partial shipments into one full shipment. This reduces the total number of loads you need to pay for and streamlines your shipments, making them easier to plan and track.
3. Centralize Procurement
If you're sourcing raw materials from another state or another country, you may be incurring unnecessary logistics costs. If possible, a more efficient strategy is to source materials from a supplier located near your manufacturing plant.
4. Outsource Logistics
You can try to reduce your logistics costs over time by implementing the above strategies, but an even simpler, more efficient approach is to outsource your logistics, warehousing, and fulfillment processes to a third-party provider. This is the most effective way to bypass many of the supply chain issues plaguing the economy. 
Not only do third-party logistics providers specialize in logistics, but they also have access to a larger network of warehouses, fulfillment centers, and transportation partners. That means they can provide streamlined strategies and comprehensive services.
Overcoming the Supply Chain Crisis in 2022
Fortune 500 companies continue to rely on Bridgetown Trucking for their warehousing and transportation needs. That's because we always put our customers first and we're committed to delivering on our promises. 
The last few years have been challenging for all of us. We've had to face new obstacles, new roadblocks, and new rules. But at Bridgetown Trucking, we work with the best equipment on the market, and we only hire the best in the business. We work together with our incredible employees, customers, and industry partners to continue to get every job done right and on time.
Your business is important to us. Contact us today to let us know how we can help! Give us as much information as possible so we can serve you better and provide you with a prompt and accurate quote.