The food and beverage industry have very specific requirements when it comes to the logistics of warehousing, transport, and distribution. Whether you need to store pallets, cartons, bags or super snacks, cans or bottles of food or beverages, it's important to choose a qualified third party logistics partner. 
Make sure whomever you choose has extensive experience, knowledge, and resources of food and beverage warehousing and transport. Not all third party logistics partners can handle the difficult responsibilities associated with food supply chain management—it can be a challenging industry to work in. 
Choosing the right warehouse and transportation partner will improve your supply chain efficiency through speed, attention to detail, and error prevention. Here are some tips of good practices to look for when choosing a food and beverage logistics company for your valuable goods.
Food Grade Facilities
The first and most important thing to look for in a food and beverage logistics partner is whether or not their facility is food safe. This may seem like a given, but it's definitely something to look out for. To store food, they will need specialized storage areas in addition to an FDA sanitation rating of "superior." 
Make sure that they are compliant with the Food Safety Modernization Act before moving your cargo into their facility. Sanitary and temperature-controlled food safe storage will prevent contamination and loss of product, which will ultimately ensure that your waste costs stay low.
At Bridgetown, our food-grade warehouse facilities comply with FDA regulations and meet strict good manufacturing practices (GMP) guidelines. Here are some examples of dry foods and unrefrigerated drinks that we can store at Bridgetown:
Sauces 

Canned foods

Pet/animal food

Pasta

Grains

Beans

Spices

Snacks

Vitamins and supplements

Bottled or canned drinks

Personal hygiene and medical supplies
Continuous Quality Improvement
A third party logistics partner should have high standards for their work quality. If one of their business goals is continuous improvement, you can be sure that they will constantly be optimizing their processes to enhance their service quality. Handling food and beverage goods is an intricate and time-sensitive business due to the risk of losing significant ROI. Meeting legal requirements and high industry standards will help reduce error and prevent some product recalls.
Integrated
Food Logistics
Try looking for a partner that offers integrated logistics solutions so that you can invest in one place that can accommodate all of your needs. Choosing a partner that focuses on food transportation, fulfillment, and packaging—in addition to warehousing—will streamline your supply chain, thus considerably reducing your costs and opportunity for error. 
For example, price marking, tagging, and display building are all services that are best done at a distribution facility because of their proximity to consumers; these are the kind of added bonuses that you should look for.
Flexible and Scalable Storage
You don't want to outgrow your logistics partner as you expand. Make sure that the company you choose offers flexible and scalable shared space and labor. Flexibility and scalability will accommodate dramatic changes in storage volume depending on demand and seasonality. Keeping all of your inventory in one place is a priority, so outgrowing a space should be a big concern if you're expecting significant growth in the near future.
Applied Advanced Technology
One of the most important improvements a logistics company can make to become more streamlined, is introducing advanced technology. As the world becomes more connected, logistics becomes more complicated. 
Companies need to find and implement modern solutions to make management less complex and distribution more efficient, like using Warehouse Management Systems (WMS) and Transportation Management Systems (TMS).
This technology allows for:
Improved visibility

Accelerated processing time

Effective management of complex elements

Accurate, real-time oversight

Improved reporting

More informed decision-making

Better disruption and error prevention

More accurate budget planning

Dynamic forecasting
Cloud-Based Components
Find out if your prospective third party logistics partner uses cloud computing and Cloud WMS software. Integrating systems into the cloud provides unique opportunities and solutions to food supply chain management. Cloud computing boasts continuous server connectivity, which allows for historical data gathering. This kind of data collection provides increased visibility for companies to monitor past and present trends, in addition to predicting future trends while adjusting for inventory changes. 
The use of cloud computing in logistics gives real-time access to workflow data, which in turn makes communication between parties quicker and easier than non-cloud-based servers.
Strategically Located
To increase productivity and streamline food distribution, your third-party logistics partner should be located in a convenient location. Ideally, you're looking for a partner with a location close to your customers, primary freight corridors, rail and ocean terminals, as well as local food manufacturing facilities so you can reduce the price and time related to transporting goods. 
This kind of supply chain network optimization is what will ensure that your goods will get to their location quickly without spending too much time on the road, outside of stable and ideal conditions.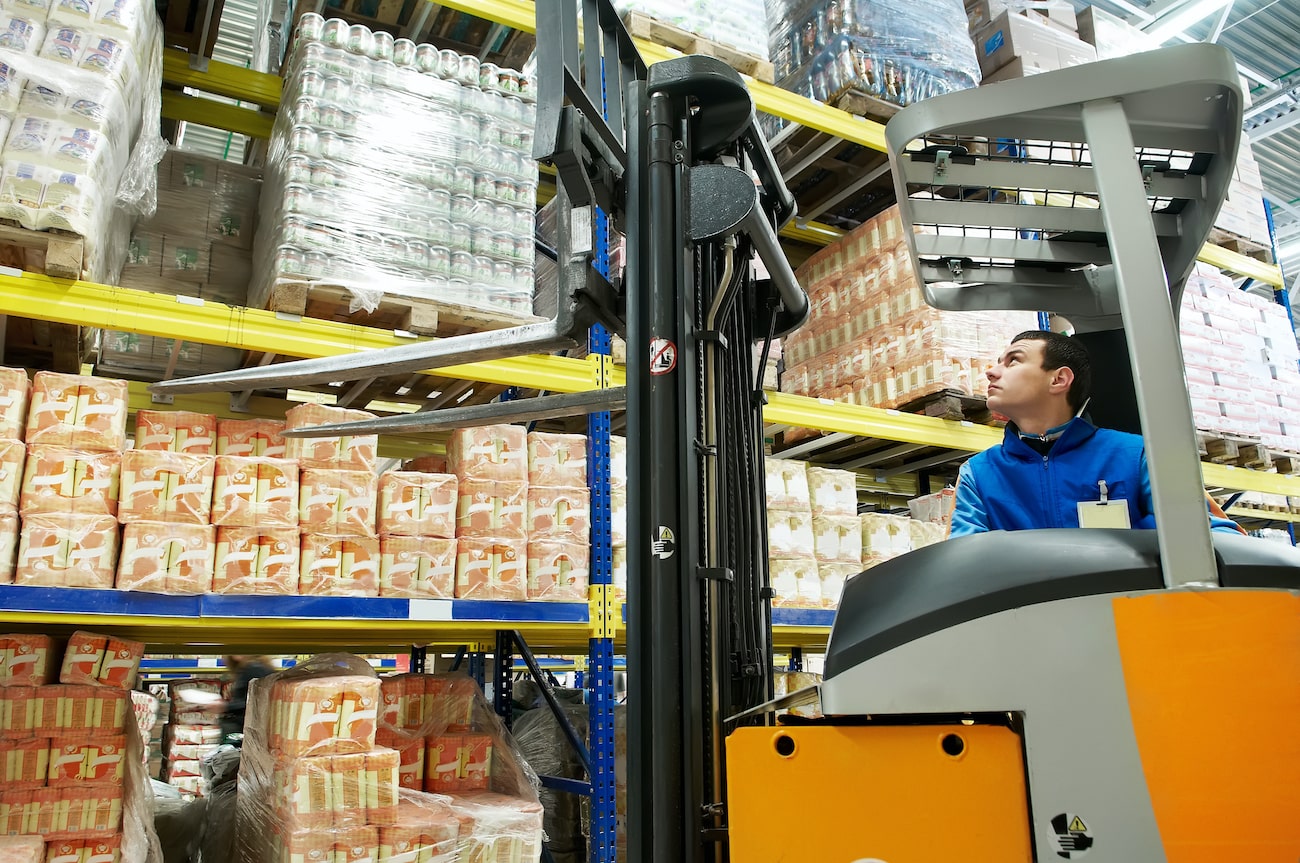 Get a free warehousing quote
Get a free warehousing quote
Efficient Transportation Management
An efficient third-party logistics partner should be constantly improving their transportation management systems. Improved food transportation management can involve access to real-time visibility and reporting, which will keep deliveries on-time and cost-effective. Efficient logistics companies will often utilize cross-docking as a way to boost speed and delivery times.
Store Your Food & Beverages Right
Looking for a third party logistics partner to store your food and beverage inventory with? Here at Bridgetown Enterprises, we check all the boxes so you can make storing your dry food and unrefrigerated drinks a worry-free investment.
We use integrated inventory and distribution systems that will ensure that all of your goods make it to where they need to go in the most efficient and cost-effective manner. We offer food service warehousing, trucking, fulfillment, and distribution services to our partners to keep all inventory in one location for optimized logistics.
Contact us today to learn more about our food safe storage and advanced technology that will reduce your waste and save you mone