Handling consumables is fundamentally different from handling non-foods. Producers, distributors, and retailers in the food and beverage industry know how important warehousing is, and how vital it is to remain in compliance with regulatory standards.  
In order to earn and maintain a food-grade warehouse license, a facility must follow rigorous rules and regulations regarding cleanliness, recordkeeping, and safety procedures. In addition, food producers and logistics companies are facing new and unique challenges during the supply-chain crisis.  
From inventory management to distribution and transportation, keep reading to learn the ins and outs of food warehousing in 2022. 
Long-Term Food Storage
Long-term food storage refers to the warehousing of consumable goods for longer than a couple of weeks. Many foods and beverage manufacturers and retailers rely on long-term storage for certain dry goods, especially those that have a long shelf-life and are typically sold in bulk. 
Examples of foods that are often stored in warehouses on a long-term basis include: 
Beans

 

Canned or dried meats

 

Freeze-dried or canned fruits and vegetables

 

Grains (wheat, flour, rice, pasta, oats, etc.)

 

Oils and fats (vegetable oil, shortening, etc.)

 

Sugars

 
Whether you need long-term food-grade warehousing services to store pallets, cartons, bags, cans, or bottles, you need a facility that is maintained according to the highest standards of safety, security, and cleanliness. 
Having the capabilities of storing food and ingredients that have a long shelf-life (6 months to a year) for an extended time can be an important part of a long-term business strategy. During the recent supply-chain crisis, many companies have had a difficult time meeting deadlines and keeping promises. Having an excess supply of consumable goods and ingredients that won't go bad can help ensure you stay ahead of the competition and make your deliveries on time, every time. 
Short-Term Food Storage
The need for short-term storage (days or weeks) is remarkably common in the food and beverage industry. Whether you need short-term food warehousing because you need to store perishable goods or as part of a just-in-time delivery strategy, you need a food-grade storage facility that meets the highest standards of cleanliness, security, and inventory management. 
Here are a few examples of foods commonly stored in warehouses on a short-term basis: 
Bagged or boxed snack foods (chips, crackers, cookies, granola bars, fruit snacks, etc.)

 

Baking mixes (pancake mix, brownie mix, cake mix, etc.)

 

Bottled water

 

Dried fruits and nuts

 

Dried or smoked meats

 

Milk and milk substitutes

 

Ready-to-eat cereal and instant hot cereal

 

Soda, sports drinks, and fruit juice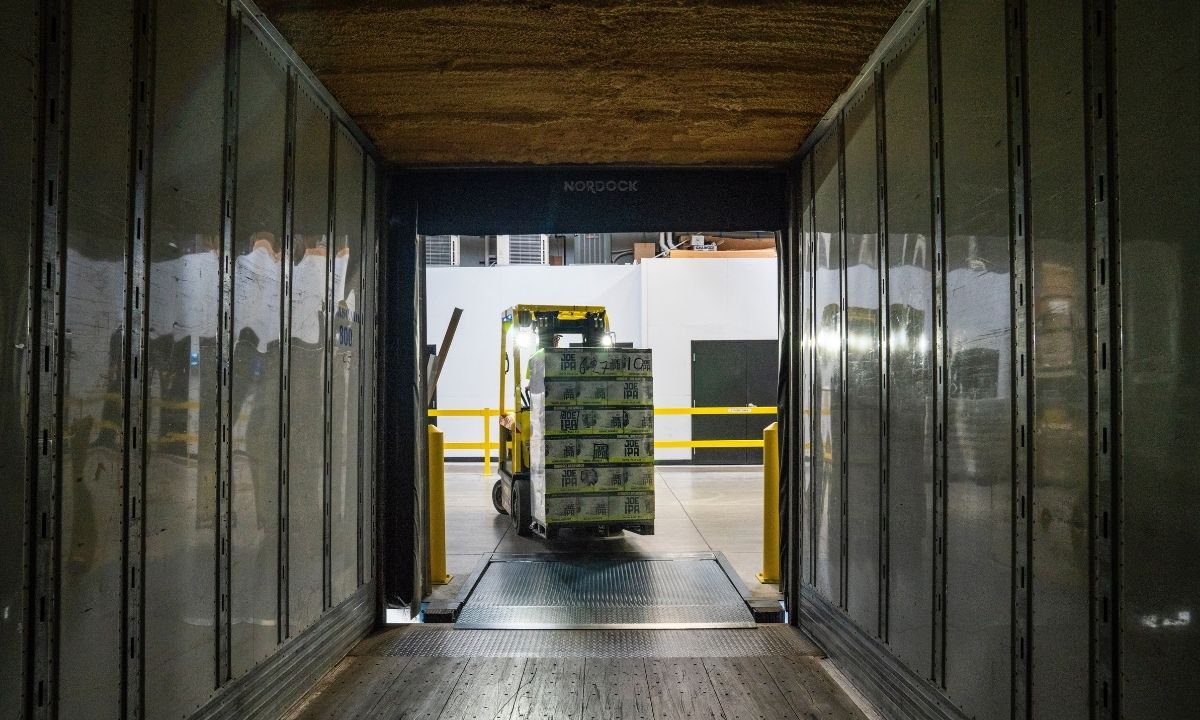 There are strict guidelines on how – and for how long – certain foods can be stored. That's why you need your third-party logistics company to be FDA-approved and have a Warehousing Management System (WMS) in place to control food moving in and out of the warehouses. 
Inventory Management
Whether you're storing food for the long or short term, you deserve to know exactly what goods you have in storage, and in what quantities. That's why it's important to look for a logistics company that offers comprehensive inventory management services.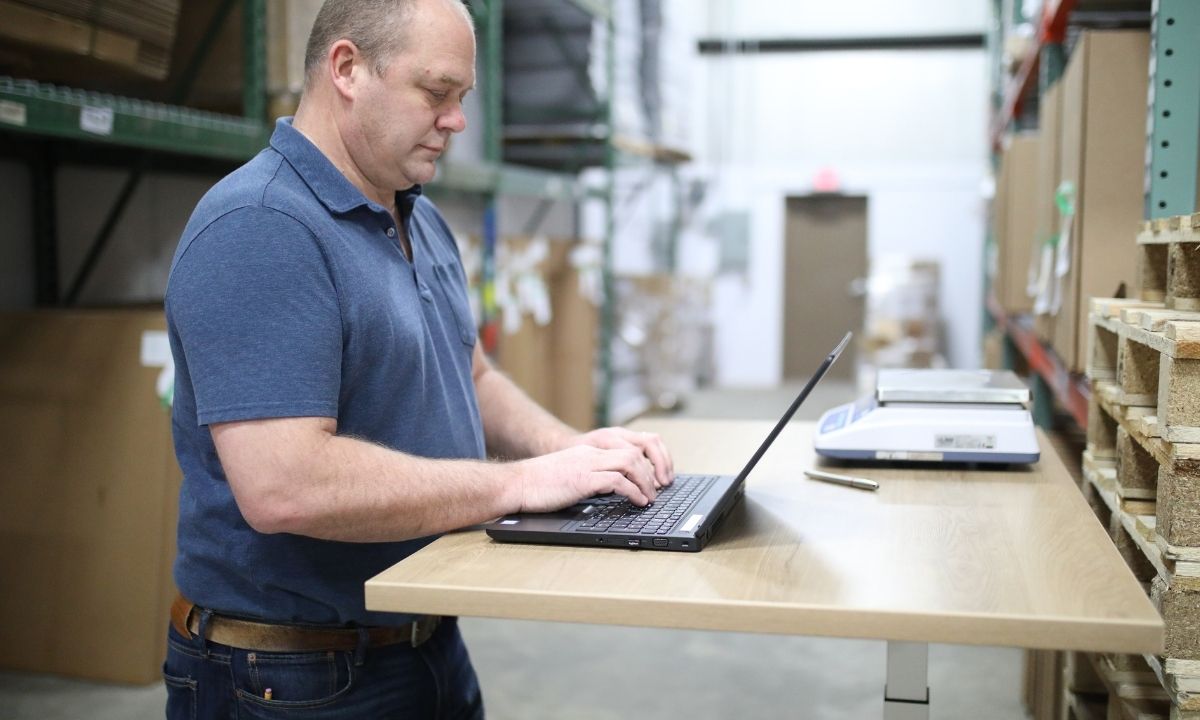 An extremely important part of inventory management when it comes to food-grade warehousing is security. You deserve to know your products are safe and secure at all times, regardless of how long they'll be stored. At Bridgetown Trucking, both our Portland and St. Louis locations provide the highest level of security for all our client's products and goods. 
Our facilities are equipped with:  
24/7 state-of-the-art video monitoring with 30+ day retention

 

Cell connected security cameras

 

Patrolled yards

 
In addition to our rigorous security system, Bridgetown Trucking offers advanced inventory accountability services to our clients. Both of our locations use cutting-edge warehousing management software so you can easily access your inventory data 24/7 with the two login systems we offer: 
WMS System –

Login through our Warehouse Management System

 

TMS System –

Login through Crown Express Transportation Management Systems

 
With our Warehousing Management System, we can track and manage your inventory flow, freeing you up to focus on what you do best – running your business. 
Food Distribution & Transportation
There is no better way to streamline your business model, cut costs, and boost profits than to take advantage of vertical integration by hiring the same third-party logistics company to handle your food warehousing as well as distribution and transportation.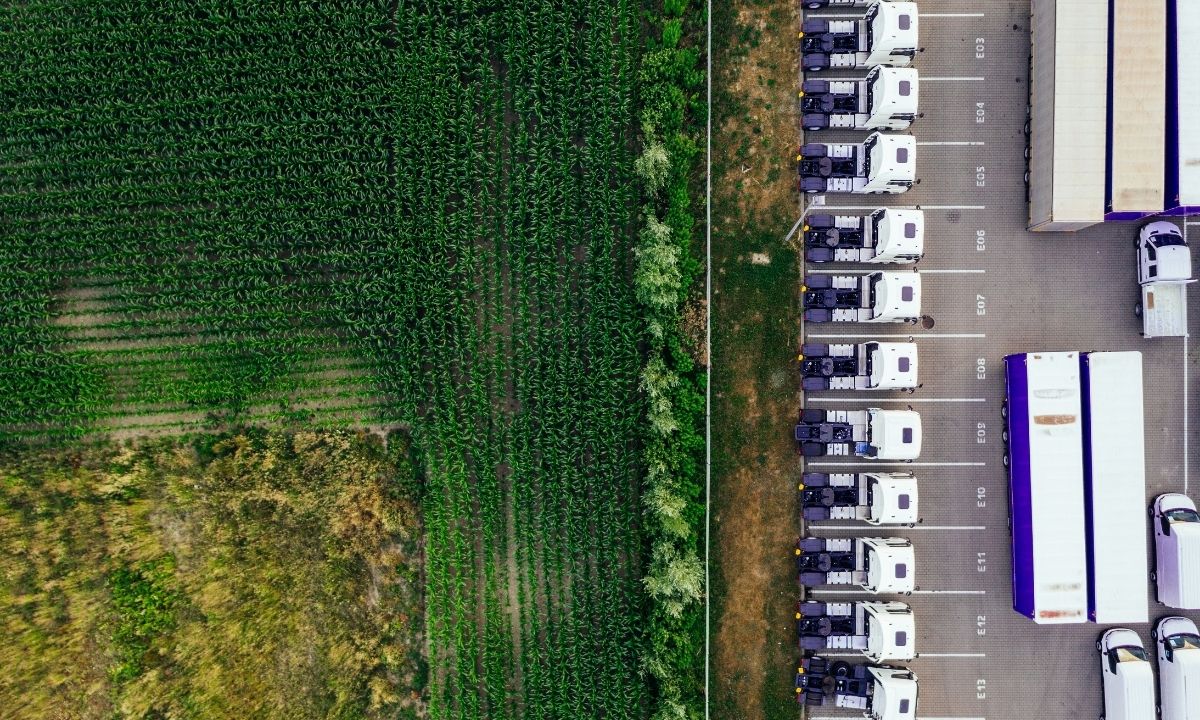 It's almost always more efficient and cost-effective to hire a company that offers integrated warehousing and transportation, rather than dealing with two separate logistics companies. With the recent supply-chain crisis impacting the logistics industry as well as the food and beverage industry, this is an even more vital strategy than ever before. 
At Bridgetown Trucking, we provide comprehensive storage, distribution, and transportation. We will: 
Receive your items

 

Store them securely

 

Load them out safely

 

Ship them for you on time

 
Our integrated warehousing and trucking services help us meet our deadlines and fulfill our promises, and we can help you do the same for your customers. 
How Bridgetown Trucking Can Help You!

At Bridgetown Trucking, we believe in the value of hard work, intelligent solutions, and diverse capabilities. Companies big and small rely on us for their logistics needs. That's because we have a proven track record of getting the job done right and on time, every time. Whether you need short- or long-term food warehousing services, rest assured your inventory is safe and secure with Bridgetown Trucking. 
You deserve a logistics partner you can trust, especially in these tough times. Let us handle the storage, transportation, and distribution of your food products so you can focus on building your business and making deals. Contact us today to get started.